Holt Integrated Circuits Inc.
About Holt Integrated Circuits Inc.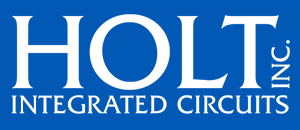 Holt Integrated Circuits is a leading supplier of data bus communication ICs, primarily servicing the military, aerospace and industrial markets. Holt designs and tests all its products in-house, providing innovative, cost effective, mixed signal solutions for microprocessor-based embedded applications. Holt's product lines include MIL-STD-1553, ARINC 429, Discrete-to-Digital sensing, Controller Area Network (CAN), analog switches and RS-485/422. Products are designed into hundreds of applications ranging from flight control and engine management to in-flight entertainment systems and test equipment.